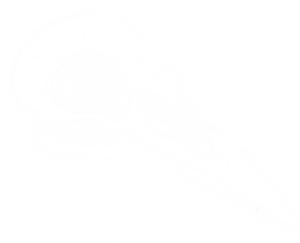 Spice scale for our products
On our products, you'll find skulls that indicate the spice scale, so you don't get any bad surprises! The more skulls there are, the more your mouth will be on fire!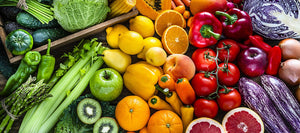 VEGAN
All our products are vegan. We work really hard to try and only use the food we grow on our wonderful land in order to d'have the freshest products possible. We also care a lot about the l'environment. We want to be as « green » as possible. So, we aren't just creators of specially awesome sauces, but we're also farmers! We wear many hats and we're proud of it!
Let your culinary creativity takeover
Our products pair wonderfully with all kinds of flavours and foods, from meals to cocktails. Let your imagination run wild!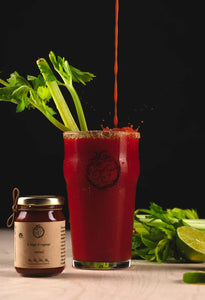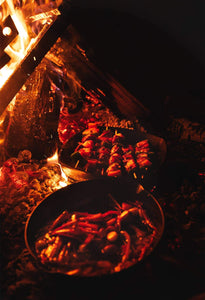 Delicious anywhere, even in the woods!

artisanal sauces
Dare to try!